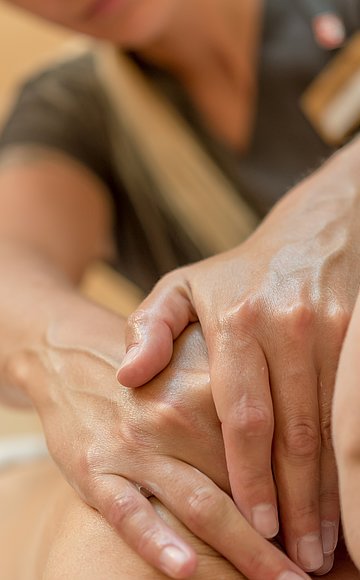 Alpine Power of the Alps
Massages & Cosmetics
Alpienne Spa
The power of the Alps
Discover Alpienne
Our Alpienne Spa is a place where attention is paid to naturalness and the highest quality products from nature. Take time for a walk in the woods, soak up the peace and enjoy the free mountain magic in the Alpienne Spa and on our doorstep. Nature wherever you look!
SPA-RECEPTION
8:30 am - 10:00 am and 3:30 pm - 6:00 pm
TREATMENTS
9:00 am - 8:00 pm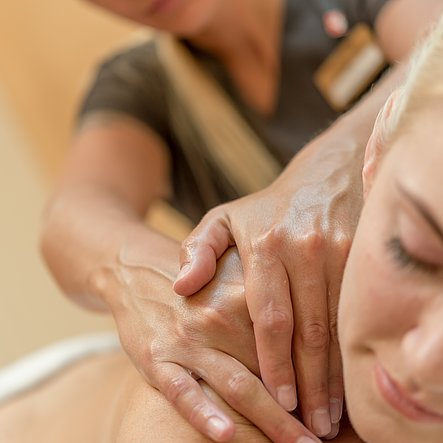 Alpienne Massage
Relax with an Alpienne massage that pampers your skin with natural products from the Alps. Enjoy the effect of the mountain herbs that loosen your muscles and stimulate your senses. Choose from different massages that are tailored to your needs. Experience an Alpienne massage and feel like new.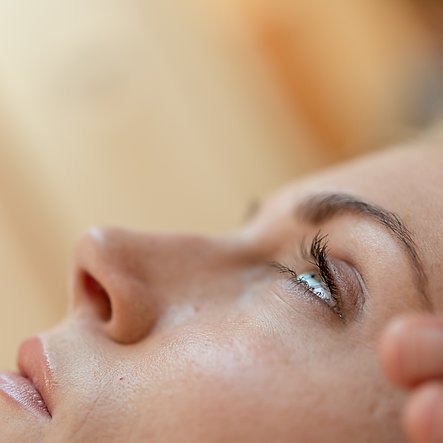 Alpienne Facial Treatments
Do you want to do something good for your skin and pamper it with natural products from the Alpine region? Then you are at the right place with Alpienne. Alpienne offers you a variety of facial treatments that are tailored to your individual skin type and needs. Whether you are looking for a moisturizing, soothing, clarifying or regenerating care, Alpienne has the right solution for you. With high-quality ingredients, Alpienne gently and effectively cares for your skin. Alpienne only uses natural preservatives and essential oils for the fragrance. Alpienne products are produced in a climate-neutral way and protect the environment. Discover the power of the Alps for your beauty and health.