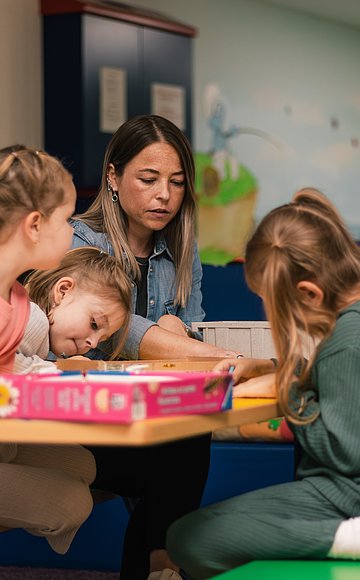 Childcare
at the "Murmeli Club
With the childcare of ZEGG Hotels you can enjoy carefree family holidays in Samnaun. Take advantage of our childcare so that you can also enjoy time together, the Roman indoor swimming pool, the Alpienne SPA and the duty-free shopping world of Samnaun.
Our childminder Jessica is happy to do handicrafts, paint and play with our little hotel guests in the "Murmeli Club". This service is free of charge for all children from the age of three and applies equally to all three ZEGG hotels (Hotel Nevada, Chasa Montana & Chalet Silvretta), so that you can spend unforgettable family holidays with us.
From 2:00 pm to 6:00 pm, children can play, do handicrafts, paint, explore Samnaun and much more. For the two rest days per week and the themes of the childcare, please refer to the children's programme.
In winter, our childminder is also available on request from 9:00 am to 2:00 pm on the five childcare days per week. Please let the reception/reservation know two days in advance if you would like childcare in the mornings.
Childcare hours
2:00 pm - 6:00 pm (2 rest days / week)
In winter: On request Jessica is also available in the mornings.