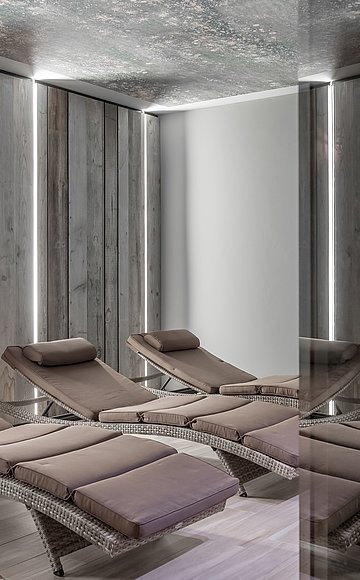 Relax in the
Alpienne Spa
Under the sign of the power of the Alps
Your spa hotel in Switzerland: Mountains of relaxation
Let the soul dangle
Under the sign of the power of the Alps, the 900 m² Alpiennen Spa invites you to rest and relax. The spa is located in the Chalet Silvretta Hotel & Spa and is connected to the Hotel Nevada by an underground passage. The spa area offers a variety of ways to refresh yourself inside and out, including ice fountains, experience showers as well as a tea bar and a fountain with revitalised Grander water.
Three treatment cabins and a stylish Asian room with hammam couch, whirlpool tub, steam cabin and relaxation couch are available for wellness rituals and beauty treatments.
The indoor pool with whirlpool, pool bar and relaxation room at Relais & Châteaux Chasa Montana*****s is conveniently accessible through an underground passageway and is open continuously from 07:00 am to 09:00 pm.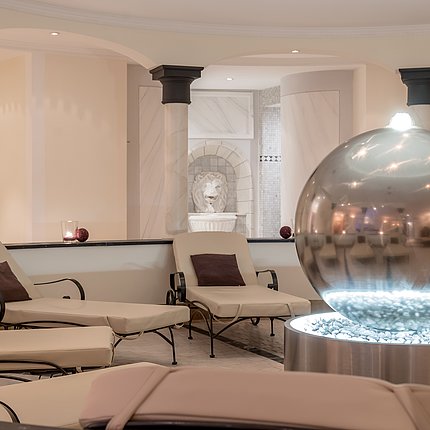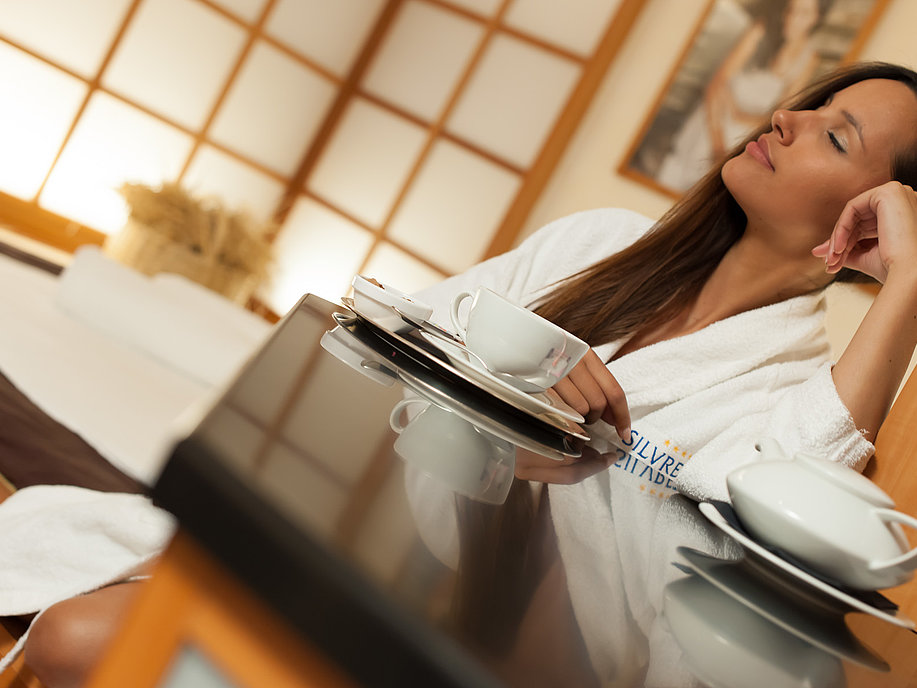 Our Alpienne Spa is a place where attention is paid to naturalness and the highest quality products from nature. Take time for a walk in the forest, soak up the peace and enjoy the fresh mountain magic in the Alpienne Spa and on our doorstep.
Nature wherever you look!