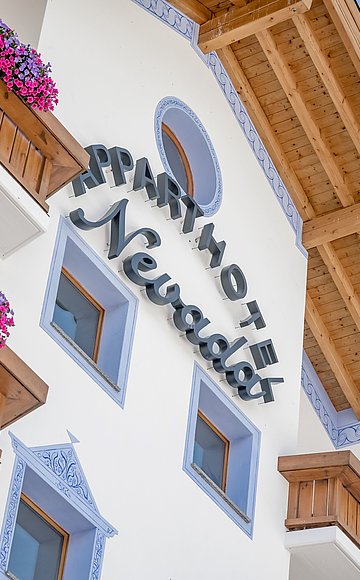 Open positions &
the ZEGG Family Spirit
A warm welcome
in the ZEGG Hotels & Stores Family
The Zegg family has been active in tourism for generations and knows that the personal commitment of all employees and the appreciation of people (employees, customers, guests, suppliers) is the most essential component of business success. That's why a lot of the Zegg family's business really revolves around the team!
All employees should feel comfortable and valued. Furthermore, the Zegg family attaches great importance to social commitment, financial security and fair remuneration. "There are beautiful hotels a dime a dozen, but if the software - the team - is not right, the best hardware is useless. If our houses and businesses are to have a good reputation, it takes a good team that works with a lot of joy and motivation," says Hubert Zegg.
The team spirit and the warm working atmosphere are also transmitted to the visitors. A friendly greeting here, a little joke there, a friendly smile there - the good relationships with the employees is THE secret of the Zegg family's success. A satisfied team, satisfied guests - this motto is part of ZEGG's corporate philosophy.
We would like to invite you to become part of our great family of employees! Apply to Concepcion Roldan, Human Resources, at hr(at)zegghotels.ch.
We are looking forward to meeting you!
Eliane, Hubert, Olivier, Monique and Natascha Zegg, owner family
Daniel Eisner, Director ZEGG Hotels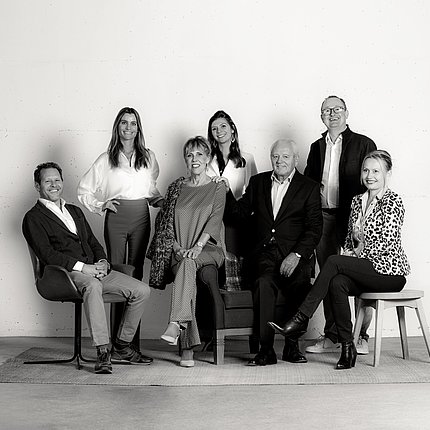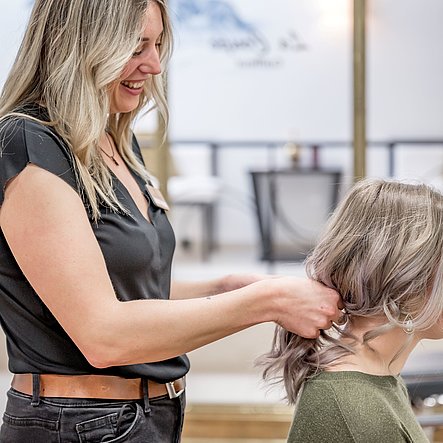 ZEGG Benefits
The ZEGG Hotels & Stores as well as the region offer a wide range of price advantages and services from which our employees benefit.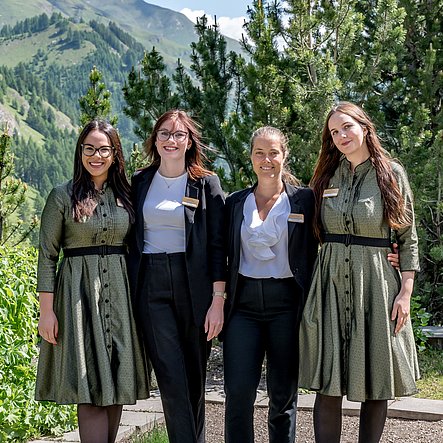 Career opportunities
Perspectives for young people
It is not unusual for ZEGG Hotels & Stores to be the springboard to an international career. However, there are also many opportunities to advance one's own career within ZEGG operations. We are very proud that the majority of our management and executive staff have been recruited from within the company. Diligence, talent, sincerity - these are the qualities that are seen, appreciated and promoted by the management of the individual divisions.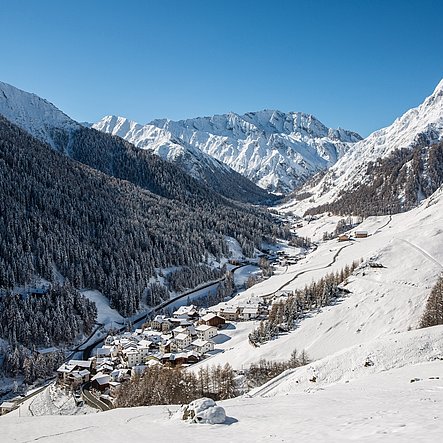 Samnaun - in the heart of Europe
in the three-country corner of Switzerland, Austria, Italy
The Hotel Nevada is located in a valley at 1850 metres above sea level and is surrounded by three countries: Switzerland, Austria and Italy. In the past, Samnaun was a popular destination for smugglers who brought goods such as coffee, tobacco or alcohol across the borders. Today visitors can shop duty-free in over 40 shops and save up to 30%.
Samnaun is part of the Silvretta Ski Arena, one of the largest and most snow-sure ski areas in the Alps. It connects Samnaun with Ischgl in Austria and offers over 239 kilometres of pistes, 45 lifts and a snow park.
Besides skiing, Samnaun also offers many other activities such as hiking, mountain biking, ice skating, swimming, tennis and disc golf. Furthermore, there are wonderful excursion destinations within a radius of 150 km. Innsbruck, Merano, St. Moritz, everything is quite close! Even a trip to Lake Garda or Venice are highly recommended with two days off!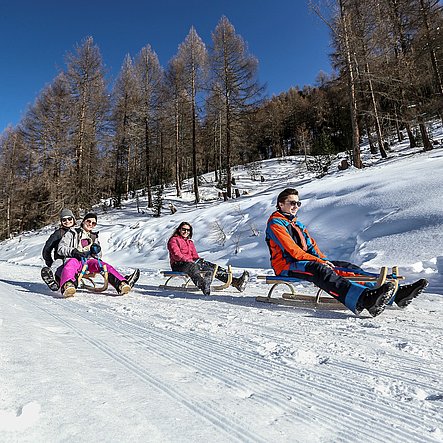 Work Life Balance
Our employment contracts are based on a 5-day week. In this way, you can optimally reconcile your private interests and your free time with your job. We also make sure that our employees are involved in the organisation of the work schedule so that they can make the best possible use of their free time. Our employees often spend their free time together and play football, tennis or disc golf, swim, hike, bike, go skiing, sledding or ice skating and sometimes even party together.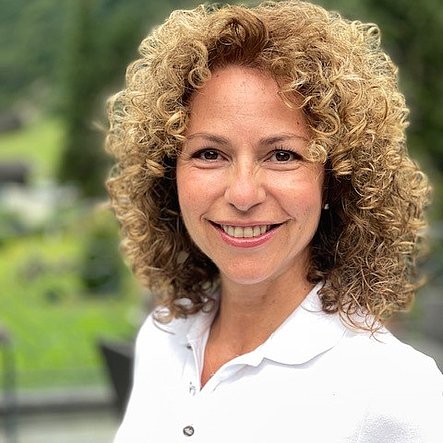 Onboarding of new employees
Even before the first day of work, we offer our new team members extensive information and assistance. In particular, we support our foreign employees to familiarise them with the customs in Switzerland, Swiss laws and rules.
Our Human Resources department organises everything for you, from accommodation and work permits to health insurance. This allows you to concentrate on what you do best - your job - right from the start. You will be carefully familiarised with your field of activity by the heads of department and all the necessary documentation will be made available to you.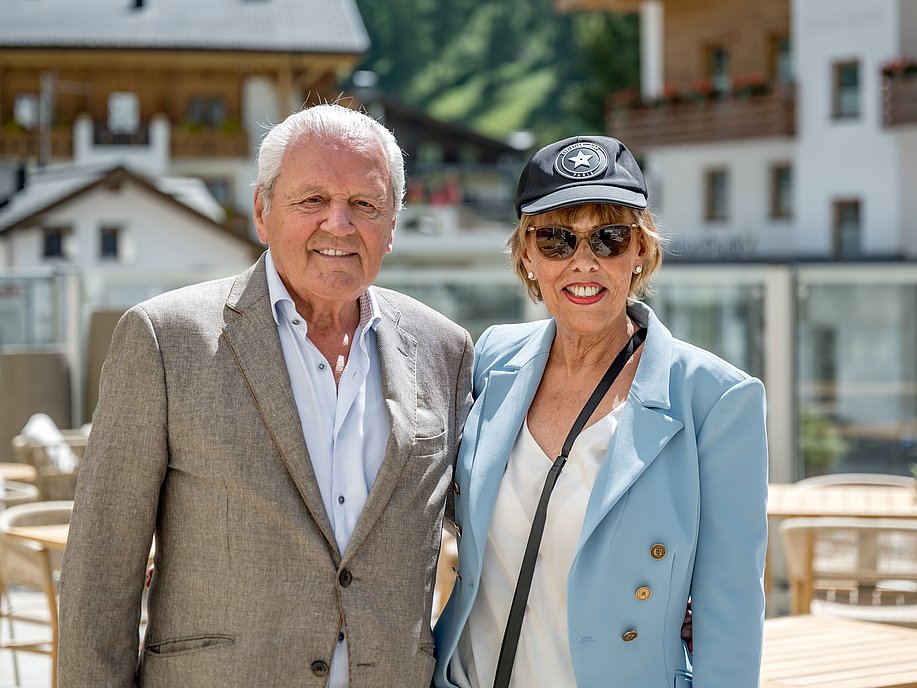 We are very happy to welcome talented and hardworking people as new team members in our ZEGG Hotels & Stores!