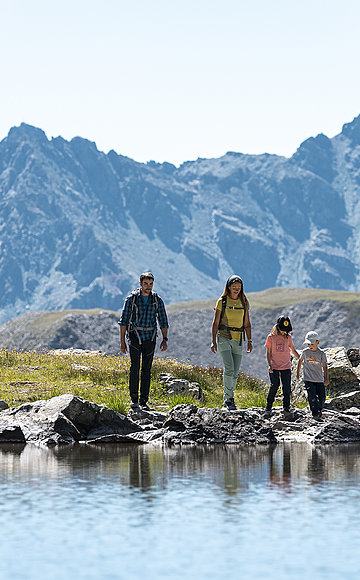 Hiking in Samnaun
Along the mountain lakes, through beautiful larch forests and up to over 3000 metres above sea level
Switzerland you are so hikeable! Summer in Samnaun bathes the surrounding mountain world in bright colours. Flowers sprout from the ground everywhere and transform the meadows in the Samnaun valley into a veritable sea of blossoms. Lush mountain meadows delight not only the local farmers, but also hikers - because a breathtaking hiker's paradise stretches right across the border triangle of Switzerland, Austria and Italy. Samnaun's beautiful nature with its colourful flora and species-rich fauna can be discovered on versatile hiking trails. The signposted hiking trails guarantee a boundless mountain and hiking experience for every level of fitness. The first metres in altitude are known to be the most difficult - or the easiest. With the free "all inclusive" ticket of the mountain railways in Samnaun, our guests can quickly and comfortably enjoy the best views in the border triangle.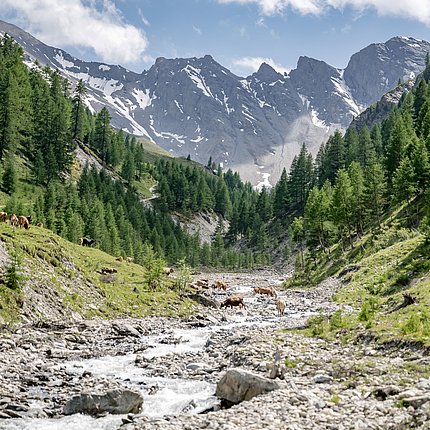 Hiking in Samnaun
High mountains & deep valleys
The Hotel Nevada in Samnaun is the perfect starting point.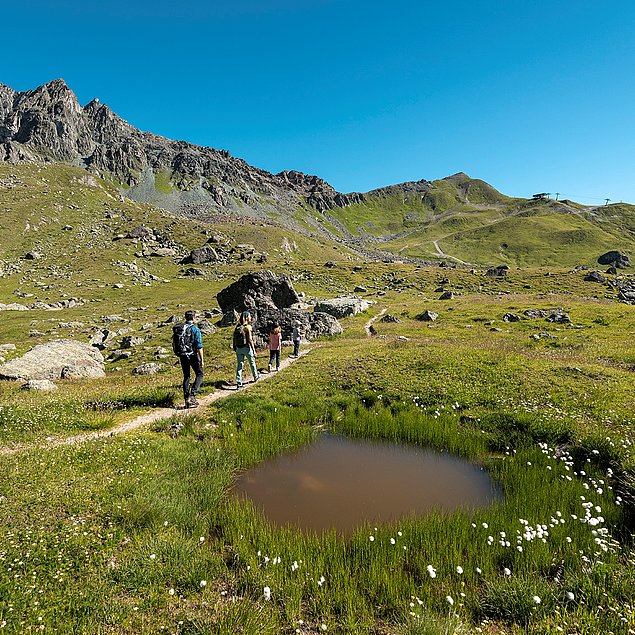 01
Hiking Arena Samnaun/Ischgl
Easy to challenging hiking tours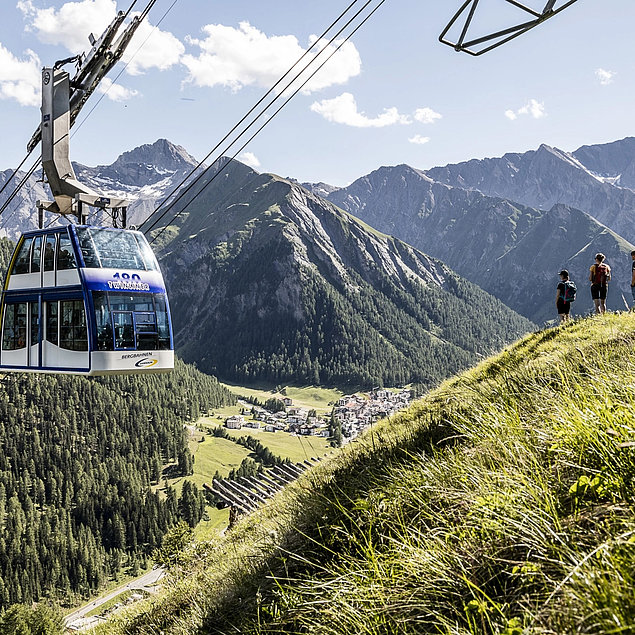 02
All inclusive
Already from 1 overnight stay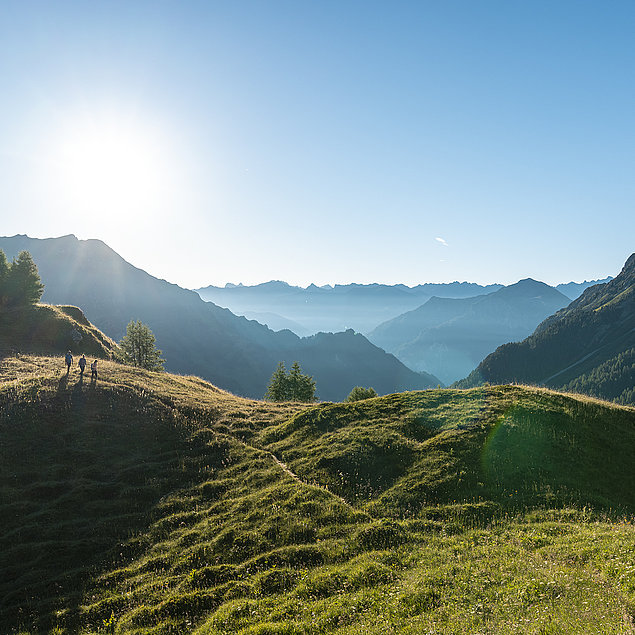 03
Wonderful panorama
Panoramic view of the Engadin, Austria and Italy