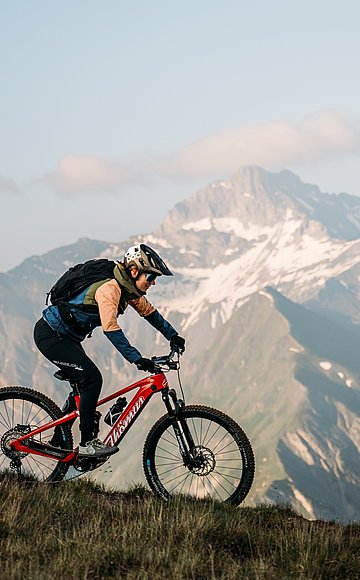 Dense forests. Steep mountain sides. Picturesque villages.
Biking in Samnaun
Beautiful valley paths and challenging trails
Samnaun is a small village in the Swiss Alps that is becoming a popular destination for mountain bikers. Paved forest paths, natural trails and mountain railway ascents form a wide range of offers that are appreciated by (e-)bikers.
The paths and single trails in Samnaun lead through beautiful landscapes and picturesque villages, through dense forests and up into high alpine locations. This makes mountain biking here a unique experience.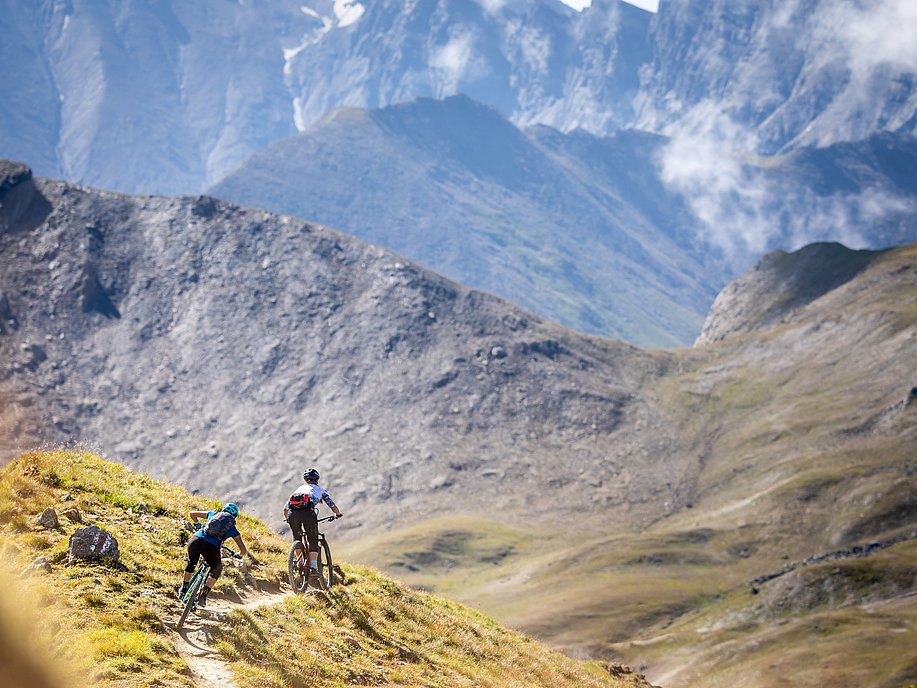 Biking in Samnaun is an experience not to be missed. The landscape is breathtaking, the trails are varied and the air is refreshing. Whether you are looking for a leisurely tour or a sporty challenge, you will find something for everyone here.