5 Specialty Restaurants in Samnaun
In Samnaun, in the Swiss Engadine, you will find the ZEGG Restaurants. Here you can expect a culinary journey of the highest class, which will spoil your senses. All five restaurants offer a stylish and cozy atmosphere where you will feel at home. The friendly and attentive service team will ensure that you enjoy an unforgettable evening. Let yourself be pampered by the ZEGG Restaurants in Samnaun and experience culinary delights of the highest class.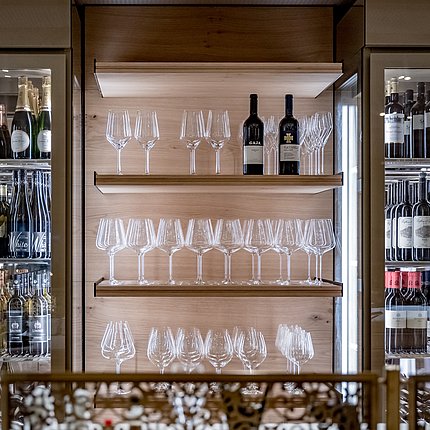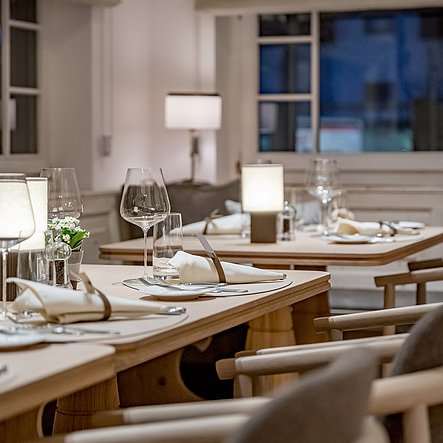 at Chasa Montana
Restaurant-Pizzeria La Pasta
The restaurant for pasta lovers in Samnaun
Fancy a delicious pasta dish? Or a pizza? Then the La Pasta restaurant in Samnaun is the place for you. The restaurant offers a wide selection of pasta as well as regional specialities, prepared with fresh, regional ingredients.
From classic spaghetti Bolognese to innovative creations such as pasta with truffles or with seafood, there is something for every taste. The restaurant La Pasta is located in a beautiful ambience and offers a cosy place with a sun terrace to relax. The friendly and attentive service team will make you feel completely at ease.
Let yourself be spoilt by the delicious dishes at La Pasta restaurant and enjoy unforgettable hours.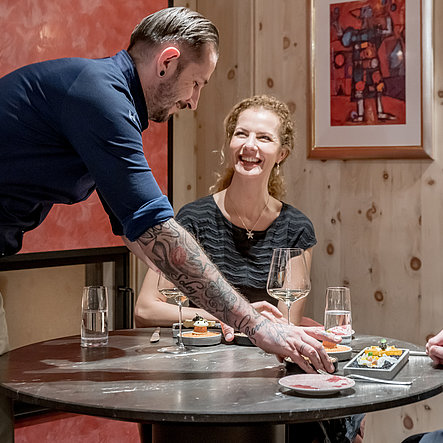 at Chasa Montana
La Miranda
Gourmet Stübli
La Miranda is a gourmet restaurant in the Engadin, that has been awarded one Michelin star and 17 points Gault Millau.
In an exclusive yet casual ambience, you can enjoy chef Bernd Fabian's modern French-Mediterranean cuisine, which combines regional products with international specialities. Choose a surprise menu with 3, 4 or 5 courses and you will be delighted by the multi-faceted flavours and creative presentations. Pair it with a glass of wine from the in-house wine cellar, which offers the largest selection in the Engadin. Reserve your table at this star-level culinary delight!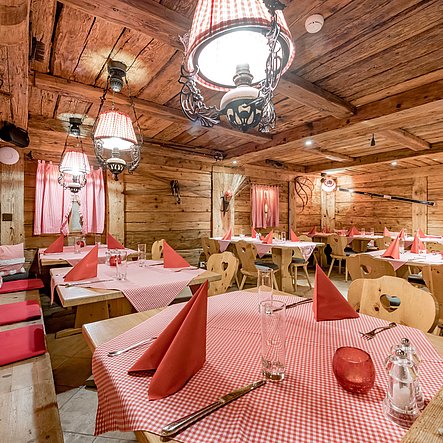 at Chasa Montana
La Grotta
Fondue, raclette & hot stone
If you fancy a typical Swiss evening, then La Grotta in Samnaun is the right address for you.
In this rustic and cosy restaurant you can enjoy various traditional fondue and raclette specialities prepared with fresh and regional ingredients. Whether you choose a meat fondue, a cheese fondue, a dish from the hot stone or a raclette a la discretion, you will be delighted by the delicious taste and hearty aroma. A glass of wine from the in-house wine cellar, which offers the largest selection in the Engadin, goes well with this. Or how about a chocolate fondue for dessert, served with the finest Swiss chocolate? Reserve your table in this culinary experience of Swiss cuisine!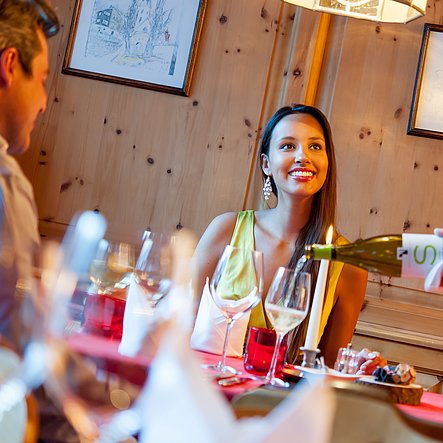 at Chalet Silvretta
Bündner Stube
Regional Specialities
If you are looking for a romantic and cosy place to spend an unforgettable evening, then the Bündner Stube in Samnaun is just the place for you.
In this charming restaurant you will be spoilt with regional specialities from the Engadine and Graubünden, prepared with love and care. Let yourself be enchanted by the warm atmosphere and friendly service while you enjoy the delicious dishes that will delight your senses. Book your table in this homely restaurant that guarantees you an unforgettable evening at the highest level!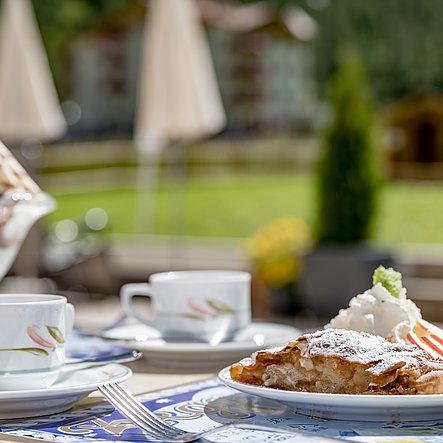 Café Nevada
The Café Nevada is a cozy place to relax. Enjoy a cup of coffee, a delicious snack or a refreshing drink on the splendid sun terrace with a view of the Samnaun mountains. The Café Nevada is part of the Hotel Nevada. Visit us in the center of Samnaun, right on the ski slope, and let us spoil you with our friendly service. We look forward to seeing you!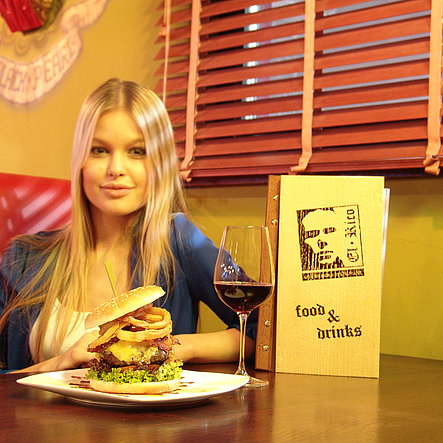 Restaurant & Bar
El Rico
Steakhouse & Burger
Would you like to experience something different? Then visit El Rico, the restaurant for all those who love the American way of life! Here you'll find juicy steaks from the US 800° Beef Grill that will make your mouth water. Or how about a delicious burger that brings the taste of freedom and adventure?
And if you feel like partying, stay until late and dance with us to the best hits! El Rico is more than just a restaurant, it's an experience! So what are you waiting for? Book a table at El Rico now and let us spoil you! El Rico - the most rocking restaurant in Samnaun!